Posts tagged coiled
Debugging is hard. Distributed debugging is hell.
When dealing with unexpected issues in a distributed system, you need to understand what and why it happened, how interactions between individual pieces contributed to the problems, and how to avoid them in the future. In other words, you need observability. This article explains what observability is, how Dask implements it, what pain points remain, and how Coiled helps you overcome these.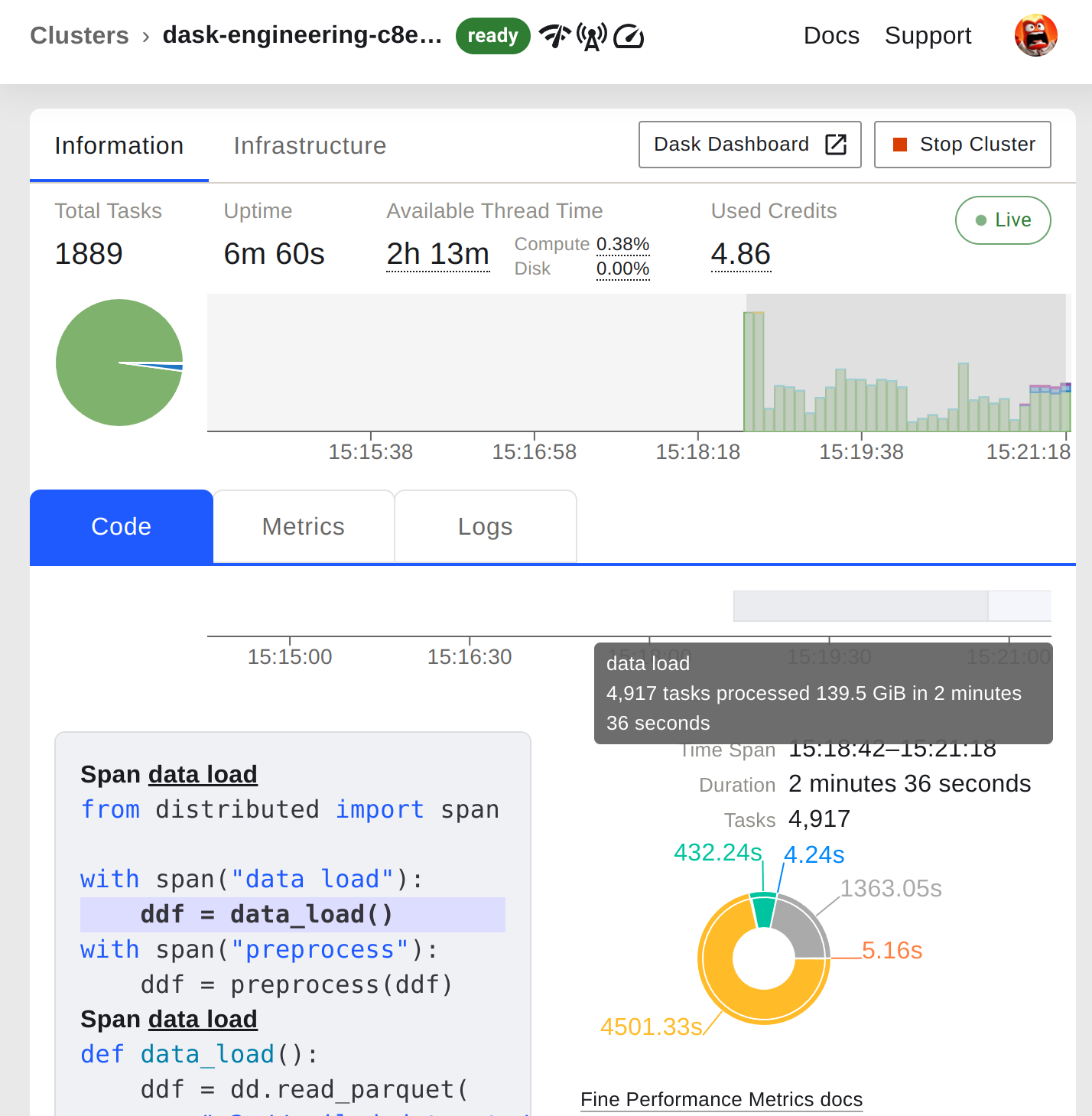 ---
At Coiled we develop Dask and automatically deploy it to large clusters of cloud workers (sometimes 1000+ EC2 instances at once!). In order to avoid surprises when we publish a new release, Dask needs to be covered by a comprehensive battery of tests — both for functionality and performance.

---